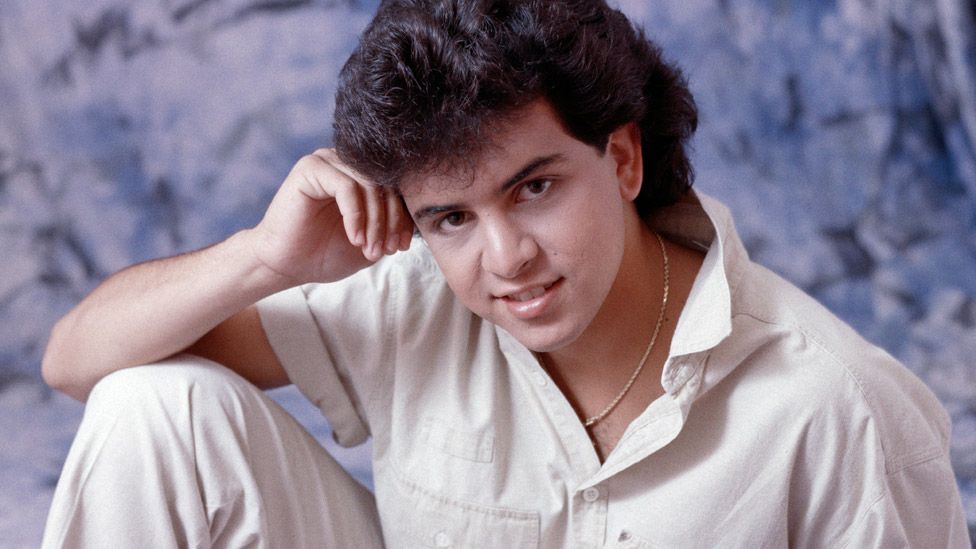 Singer Glenn Medeiros: 'Sexual favours were the norm in music industry'
Singer Glenn Medeiros has revealed how he and other artists were often asked for sex by music industry figures in return for help with their careers.
Medeiros, who found fame with Nothing's Gonna Change My Love For You in 1988, said he turned down "many offers" for sexual relationships but others agreed.
"You saw it everywhere," said Medeiros, who now runs a school in Hawaii.
"Would it have led to me being more successful in my career? Potentially. But I wasn't willing to do that."
He said: "I had friends who specifically said, 'I am going to be moving in with this person because this person is going to be helping me with my recording career.'
"I've never done it and I do feel proud of that, but at the same time I can understand why some other people did. I remember talking to some of my friends who said, 'The person's attractive and I like them anyway, so it's OK.'"
After spending four weeks at number one in the UK with his debut single, the heartthrob topped the charts in the US two years later with She Ain't Worth It, with Bobby Brown.
However he left the music business in the mid-90s to become a teacher and is now president of Saint Louis School in his native Hawaii.
"You hear things about the #MeToo movement and that was such the norm when I was in the music industry," he told the podcast Celebrity Catch Up: Life After That Thing I Did.
"Unfortunately most of the females and some of the males I met – it literally took them having to have relationships with others to be able to get to the top.
"I'd even talk to the artists about it and they'd say, 'Hey, you know what, I've got to do what I have to do.' For me, I never took that approach."
'I had a choice'
Speaking to podcast host Genevieve Hassan, he recalled going to the house of one successful male songwriter, who told him he was better than the artists whose gold discs he had on the wall.
"And then he says, 'I need to get something', goes back to another room, comes back in a robe," recalled Medeiros, who was 18 at the time.
"You kind of knew what the next moves were going to be, so I just remember saying, 'Oh my God I forgot I have an appointment, I have to be going', and I made the choice."
Now 50, he said he would not name those involved, which he acknowledged some people would find "gutless".
"But for me, I wouldn't mention it because I still think I had a choice," he said. "As far as having a relationship with someone to make that [success] happen, I had a choice."
He has recently been writing a memoir, which will include his experiences of the murky side of fame.
Mafia 'owned' pop stars
"The other thing is, the music industry is riddled with a lot of drugs, and the Mafia is very much a part of the music industry," he said. "A lot of people don't like to talk about that, but it's out there."
Some artists sold drugs, while others had their houses, cars and other expenses paid for by the Mafia, who in effect "owned" them, Medeiros claimed.
"So they were basically being pimped out, for lack of a better term. I don't know why more people don't talk about it, to be honest. I guess I'm out of the industry now, so I can just clearly say, 'Hey, this is what I saw.'
"To me between all of those things – the drugs, the pimping out of artists and also the sexual relations that were happening – it was the music industry that I saw."
Not everyone was drawn into such shady dealings, though, he added. "In the music industry there are some people who are really good.
"There have been artists who have been able to steer away from that and have success and have done it in a way that they respected themselves, and I have a lot of respect for those people, so not everyone has fallen victim to that."