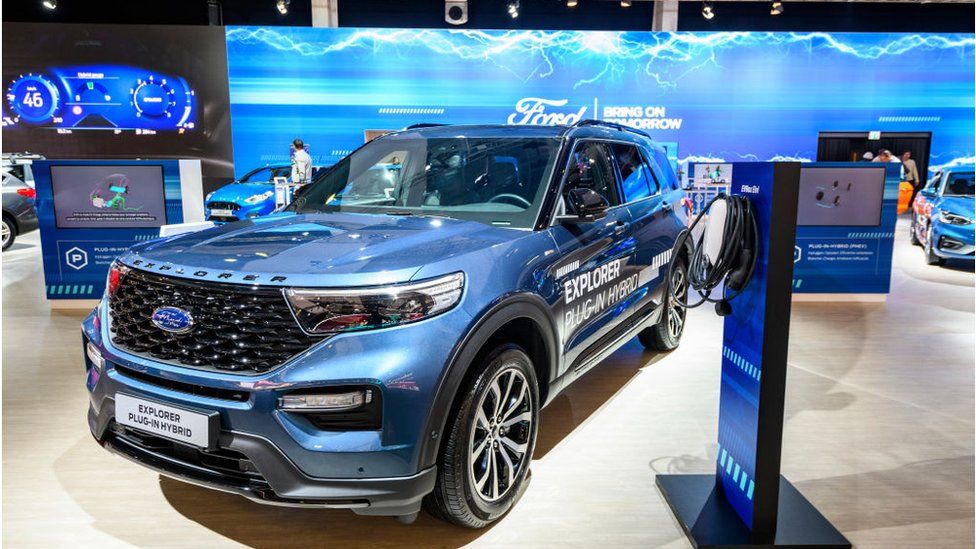 Ford to go all-electric in Europe by 2030
Carmaker Ford said its passenger vehicle line-up in Europe will be all-electric by 2030.
By the middle of 2026, all its cars will be available as electric or hybrid models, it added.
It joins a growing group of carmakers aiming to cut petrol and diesel production.
European regulators are clamping down on emissions, with countries including UK planning to ban the sale of new petrol and diesel motors.
Ford said it would spend $1bn (£720m) updating its factory in Cologne, with the aim of producing a mass-market electric vehicle by 2023.
"Our announcement today to transform our Cologne facility, the home of our operations in Germany for 90 years, is one of the most significant Ford has made in over a generation," said Stuart Rowley, president of Ford in Europe.
"It underlines our commitment to Europe and a modern future with electric vehicles at the heart of our strategy for growth."
On Monday, Jaguar Land Rover said its Jaguar brand will be all-electric by 2025. The company will also launch electric models of its entire Land Rover line-up by 2030.
Tighter regulations
The UK plans to ban the sale of new petrol and diesel cars from 2030.
Luxury car brand Bentley Motors, owned by Germany's Volkswagen, said in November its range will be fully electric by 2030, and last month General Motors said it aimed to have a zero tailpipe emission line-up by 2035.
On Tuesday it emerged that Coventry Airport could be the site for a gigafactory – a plant to manufacture electric car batteries.
The UK government previously announced £500m funding as part of a ten point plan to support the electrification of vehicles, including developing gigafactories across the UK.