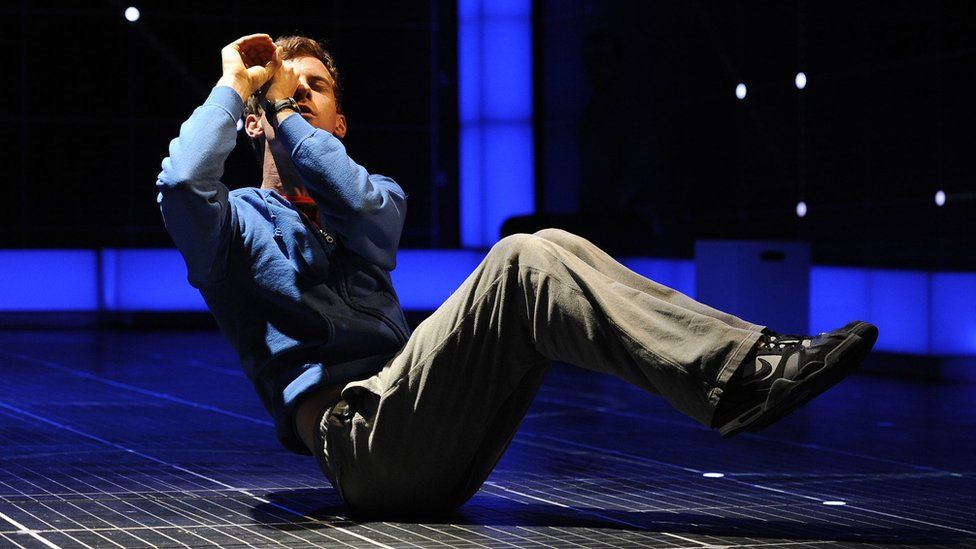 National Theatre shelves European touring after Brexit
The National Theatre has said uncertainty over obtaining visas and work permits in mainland Europe has led it to shelve plans to tour there.
"We are currently not able to confirm any touring commitments in Europe as a result of Brexit legislation," it said.
UK actors, musicians and crews can't work freely across the continent following the departure from the EU.
On Tuesday the government said it hopes to open negotiations with individual EU countries to help British artists tour.
Culture minister Caroline Dinenage admitted there were "a lot of obstacles to overcome" after arts figures told a committee of MPs that Brexit had created an "absolute crisis".
One of those figures, freelance lighting designer Paule Constable, said she had been told that the producers of War Horse would no longer tour the show in Europe.
The National Theatre later clarified that it was in fact another of its acclaimed plays that had been affected.
"We had planned to take our production of The Curious Incident of the Dog in the Night-Time, not War Horse, to venues in Europe as part of the now postponed 2020-21 tour," the theatre's spokeswoman told BBC News.
'Not financially viable'
She continued: "The potential additional costs for visas and current lack of clarity around social security contributions as a result of the [Brexit] deal means regrettably it is currently not financially viable.
"We're awaiting further details of ongoing negotiations in this area and hope that in future we will be able to return to mainland Europe.
"However, due to the amount of time needed to plan a tour, we are not able to commit to European touring until we have clarity around these points."
The Curious Incident of the Dog in the Night-Time, which is based on Mark Haddon's 2003 novel, opened at the National in 2012. It won seven Olivier Awards and transferred to the West End before moving to Broadway and touring the world.
The National's concerns echoed those voiced before the House of Commons culture select committee on Tuesday and by more than 100 members of the performers' Equity union in an open letter to the government.
Sir Ian McKellen and Dame Julie Walters were among the signatories of the letter, which urged Prime Minister Boris Johnson to negotiate new terms with the EU that would allow "creative practitioners" like themselves "to travel to the EU visa-free for work".
Deborah Annetts, chief executive of the Incorporated Society of Musicians, told MPs that some British musicians were having their summer concert plans cancelled, while others had been sacked from European orchestras.
"I have been inundated with personal testimony from musicians as to the work that they have lost or are going to lose now in Europe as a result of the new visa and work permit arrangements," she said.
Different EU countries have different arrangements for working musicians and other artists. Spain, for example, requires extra visas, while France does not.
Speaking on Tuesday, Ms Dinenage said striking deals on work permits and visas with individual countries that do require extra paperwork and fees was a "more likely success route" than attempting to reach an EU-wide agreement.
Alastair Jones, a senior civil servant in the Department for Digital, Culture, Media and Sport (DCMS), told the committee: "Those conversations are happening within government now, and they will be happening with member states very shortly."
Committee chairman Julian Knight MP said the creative industries, which is a "world-leading part of the UK economy", had effectively "had to endure a no-deal Brexit".