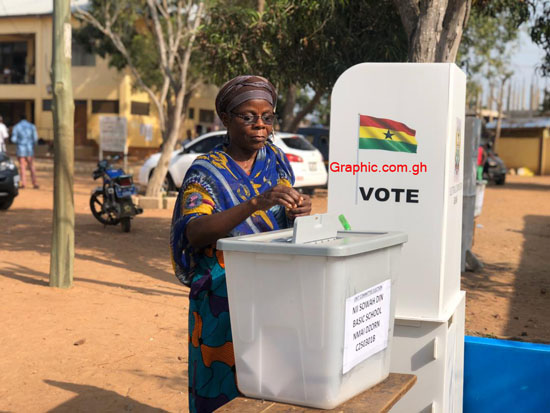 Ghanaians go to the polls today
Ghanaians are currently voting to decide who becomes the next President and Members of Parliament for another four years.
The process is ongoing in all 275 constituencies across the country.
Voters at various polling stations are already in long queues awaiting their turns to exercise their franchise.
The Electoral Commission (EC) has announced that they expect a total of 17,027,641 valid voters today.
President Akufo-Addo is seeking to be re-elected for another term while former president John Mahama is seeking to make a comeback.