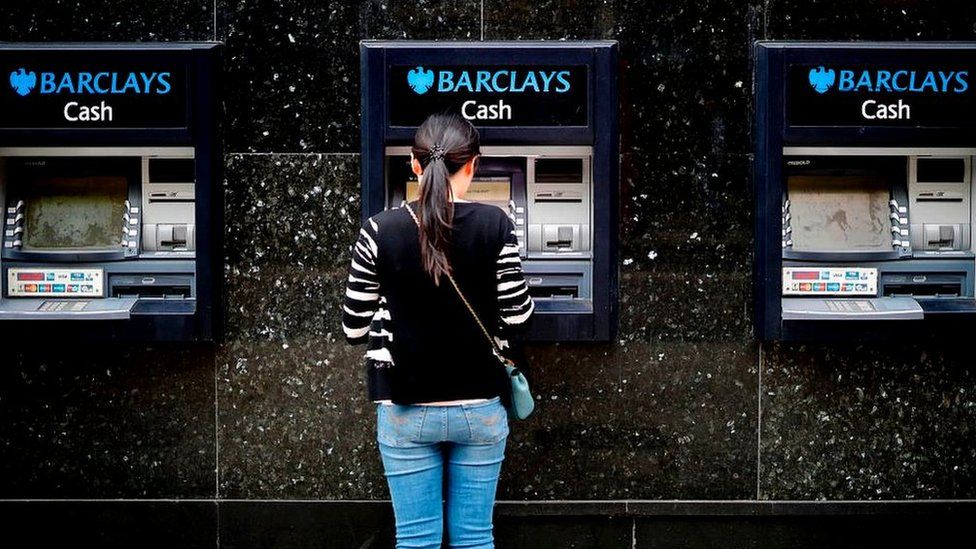 Coronavirus: Barclays says loans worth £4.8bn may not be repaid
Barclays has reported a big drop in annual profits, having set aside billions of pounds for loans expected to turn sour due to the pandemic.
The bank reported a 30% fall in pre-tax profits to £3.1bn for 2020, down from £4.3bn in 2019.
It was forced to set aside £4.8bn to cover loans unlikely to be paid back amid the economic fallout of Covid.
Despite that it announced it would resume dividend payments of 1p per share to shareholders.
'Resilient and diversified'
The bank has been one of the biggest providers of emergency loans during the coronavirus crisis, having given some £27bn worth to businesses.
It has also provided more than 680,000 payment holidays globally for customers with mortgages, credit cards and loans.
Barclays warned that pandemic-related costs would remain high throughout the coming year, but that it expected loan loss charges to be "materially below" last year's hit.
Some £492m was set aside to cover expected defaults by borrowers in the final three months of 2020, but that was down nearly a fifth on the previous quarter.
"We expect that our resilient and diversified business model will deliver a meaningful improvement in returns in 2021," group chief executive Jes Staley said.