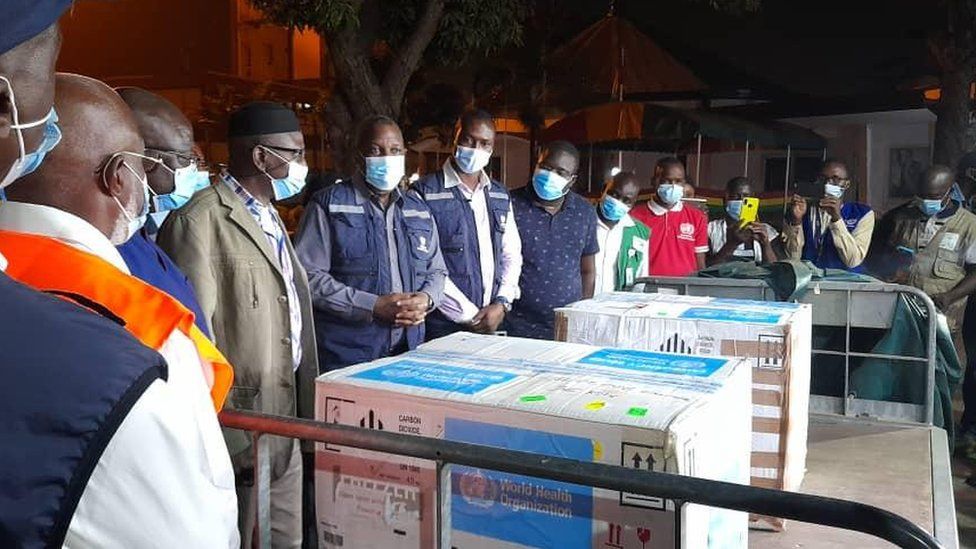 Ebola vaccines arrive in Guinea after dust storm delay
A special plane carrying a consignment of Ebola vaccines has landed in Guinea, which will allow a vaccination campaign to begin later on Tuesday.
A dust storm in the Sahara had forced the aircraft off course on Sunday when it was diverted to Senegal.
Five people have recently died in Guinea from Ebola, the first cases in the region for five years.
Between 2013 and 2016 more than 11,000 people died in the West Africa Ebola epidemic, which began in Guinea.
In response to that epidemic, vaccines were developed, which have since been successfully used to fight outbreaks in the Democratic Republic of Congo.